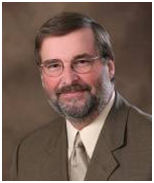 Dr. Reed D. Gelzer, MD, MPH, CHCC
eed D. Gelzer, MD, MPH, CHCC 30+ years' service to health care includes 11 years in primary care practice and in legal medical records, 3 years as an EHR vendor. With EHR system data quality and integrity a primary interest, he co-founded Advocates for Documentation Integrity and Compliance, publishing How to Evaluate Electronic Health Record Systems in 2008, starting Trustworthy EHR in 2013.
Currently Dr. Gelzer is providing clinical data quality and documentation improvement project convergence support for patient care organizations. Past consulting clients have included the U.S. Navy Health Care Data Quality Office and the CMS Physician Quality Reporting Initiative. He chaired a Fraud Prevention workgroup for the ONC, volunteers extensively including co-chairing HL7's EHR Records Management and Evidentiary Support Profile Working Group, and the American Bar Association (ABA). Past voluntary service included three years serving CCHIT on Ambulatory, then Privacy and Compliance Expert Panel/Workgroups.
Currently Dr. Gelzer is also the HIT Policy and EHR Specialist for Provider Resources, Inc. supporting CMS's Meaningful Use process, External Quality Review Protocols for Medicaid Managed Care, Medicare Medical Review, among other projects.
Services, Specialties, and Interest Areas:
tEHR invites and actively seeks opportunities and partners to accelerate the systematic, methodical, reliability-focused uptake of modern, standards-compliant Health IT in clinical practice and Public Health settings by supporting informed decision-making on Information Management policies, procedures, vetting and implementation tools, and their thoughtful application for patient health.
Specialties and Interest Areas:
Functional analysis of EHRs
Clinical documentation improvement
Task and data flow mapping within complex EHR Systems
Professional workload capture and resource management analysis
Functional analysis of EHRs
Medical-legal risk attributes for EHR Systems
Release of Information Analysis
Technology Assisted Review (TAR) of EHR-sourced Information (ESI)
Evidentiary attributes of EHRs